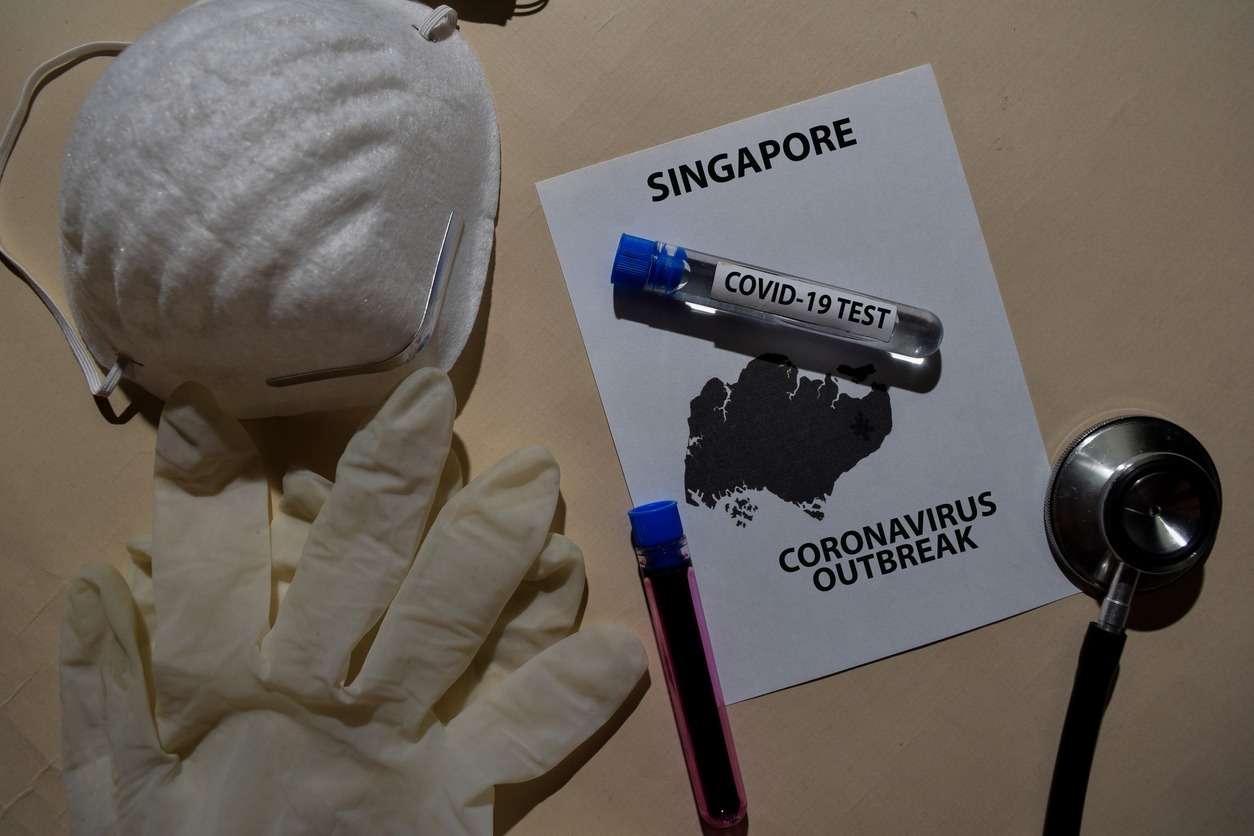 Vaccination is the process of introducing a preparation into the human body that would induce immune system to prepare against the attack of a viral pathogen. Vaccines can be prepared by a number of different methods that make use of either whole viral particle or a part of it. The injected particle is treated in a way that it cannot cause the disease symptoms, yet retains the capability to activate body's natural immune response. As a result, the human body gets stimulated to synthesize specialized cells that can store the viral information and can immediately produce antibodies against the viral pathogen upon an exposure with the same virus in future 1.
Since the emergence of recent deadly coronavirus disease 2019 (COVID-19) pandemic, caused by novel Severe Acute Respiratory Syndrome Coronavirus 2 (SARS-CoV-2), scientists from all over the world started a quest for its cure/prevention. Although, vaccine preparation is a laborious process taking several years to be ready for public use while passing several phases of trials, however, COVID-19 vaccine was produced in almost one year due to ferocious nature and infectivity of the pathogen. The first fully tested vaccine for COVID-19 was approved on 2nd December, 2020. This preparation was made by joint venture of Pfizer and BioNTech. Since then, almost nine different preparations from various companies including Moderna, Sinovac, AstraZeneca, Sputnik and CoronaVac have been considered as potential candidates to control COVID-19 2.
In South-East Asian countries, the race for obtaining COVID-19 vaccine has been observed in recent past. Some countries have already received their first batch of immunization preparations and distribution campaigns are on the go. Singapore was the first country in the South-East Asian region to start the vaccination drive in the local population. Besides, Indonesia has also started the vaccination campaign in mid of January 2021 with a goal to vaccinate 181.5 million population by acquiring 426 million doses of COVID-19 vaccine within next 15 months. Other countries like Thailand, Malaysia, Philippines and Vietnam have also shared their plans for vaccine procurement and distribution strategies to vaccinate their populations 3.
Although governments and health regulatory authorities are focusing their efforts on the availability and equal distribution of vaccines, yet some concerns regarding public willingness to take the jab are being raised. Vaccine hesitancy has been reported from some countries of European region, Africa, Russia and Middle East 4. Public vaccine hesitancy may lead to decreased effectiveness of vaccination campaign and poor global pandemic control. In Singapore, general public compliance with authorities is remarkable. However, some sources have reported a possible public unwillingness towards vaccination. The primary reason of public hesitation towards vaccine lie in successful COVID-19 control policies lead by the health authorities. A report from Aljazeera states that people may not feel any need to get the jab when there are almost zero daily cases emerging in the country. An infectious disease expert Dr. Leong Hoe Nam summarized this factor in a statement saying that "Singapore is a victim of its own success" 5.
Simultaneously, other reasons of vaccine hesitance including misleading information resulting in concerns regarding vaccine safety, efficacy, side effects and long-term unwanted outcomes may add to the general public vaccine hesitancy in Singapore 6. Due to these concerns, most of the Singapore nationals seem to opt a wait-and-see policy. A pilot survey in Singapore via social media showed that 20% of the participants (n=78) would never want to get vaccinated for COVID-19 7. Other analytics observing social media discussions reported that one third of participants commented negatively about the idea of vaccination for COVID-19. Majority of negative comments were focused around the fears for vaccine safety, conspiracy theories, decreased need due to low mortality rate in Singapore and low confidence on vaccine makers from certain countries. Moreover, one quarter of the respondents in a survey reportedly believed in false beliefs circulating on the social media regarding COVID-19 vaccine to alter the DNA of vaccine recipient. The survey revealed that 11% of participants were not willing to get vaccinated while 34% were undecided 8. Likewise, around 60% of participants in a recent survey were indicated to be still unclear about their decision to get vaccinated due to uncertainty about possible side effects of vaccine 9. Subsequently, the analysts identified dire need of improvement in public awareness through educational interventions by health authorities to validate and resolve public concerns and fears about the vaccine. However, mandatory vaccine policy may not likely to help in increasing the vaccine willingness in Singaporeans 10.
References: