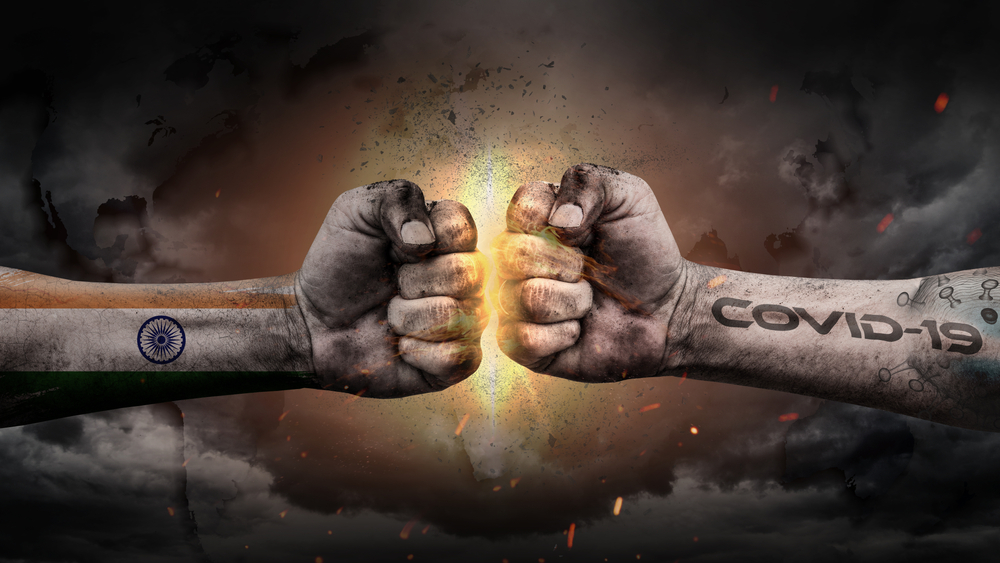 In India, first case of recently emerged ferocious viral pandemic Corona Virus Disease 2019 (COVID-19) was reported on 31st
January 2019. Number of cases began to rise and on March 24th 2020, reported cases of COVID-19 reached 536. This figure lead authorities to implement a country wide lock down in order to control the spread of disease. However, the cases continued to increase and the number of COVID-19 confirmed cases reached 9,884,716 by December 13th 2020 (1).
According to World Health Organization (WHO) COVID-19 monitoring desk (2), total 9,884,100 confirmed positive cases of COVID-19 have been identified by 14th December 2020 as 27,071 new cases have been registered in one day. Previously, maximum number of newly confirmed cases in one day were recorded on September 17th 2020, when 97,894 cases of COVID-19 were reported in a single day.
So far, India lost 143,355 precious lives due to the lethal virus where 336 deaths in a single day were reported on 14th December 2020. June 17th can be regarded as the most deadly day faced by India during 2020 when more than 2000 deaths of COVID-19 affected patients were recorded in a single day.
Interestingly, number of recovered cases so far reaches up to 9,418,066 constituting almost 98% of the total confirmed COVID-19 cases. The trend of active cases seems declining since highest number of active cases were recorded on 17thSeptember with 1,018,454 infected cases which reduced to 353,715 currently infected cases as reported on 13th December 2020 (3).
Fortunately, lethality of pandemic is likely going towards declining phase as shown by numerical comparison of newly infected cases (27,336 reported on December 13th) and recovered cases (30,729 reported on December 13th) in one day. Moreover, positive outcomes in terms of total closed cases has been observed since the percent death rate was 1.50% while the recovery rate was 98.50% as recorded on 13th December, 2020 (3).
Furthermore, most prominent regions in India with more than 10,000 active cases of COVID-19 and can be regarded as current active hub of COVID-19 pandemic that include Pune (16,620), Delhi (15,247), Mumbai (13,582), Thane (11,857) and Bengaluru Urban (10,852) (4). According to the data published by Ministry of Health and Family Welfare, Government of India, total 8,55,157 tests have been conducted on 13th December 2020 (5).
The prevalence and outcomes of COVID-19 has been observed to vary in different states of India. For instance, Chhattisgarh was identified with highest increment in active cases since 13th December 2020 with 430 new active cases. On contrary, 845 active cases were observed to reduce in Karnataka state. Likewise, an increment of 70 deaths in one day (13th December 2020) has been identified in Maharashtra state while ten other states were reported with more than 10 incremental deaths in one day including West Bengal (47), Uttar Pradesh (16), Tamil Nadu (12), Punjab (20), Rajasthan (14), Madhya Pradesh (13), Kerala (29), Gujarat (11), Delhi (33) and Chhattisgarh (13). The authorities have also published helpline numbers, toll free numbers and helpline email addresses to provide CVID-19 assistance for general public on their official website (5).
References: